Hello,
My name is John and I'm converting my 1998 BMW e38 740i, using Prins VSI 2.0 equipment.
Firstly, about the car. It's an M62B44 non-vanos 4.4 v8 car - something of a project when I purchased it last year for less than a grand off a pitch in Manchester. It's in Mora Mettalic, which is a pretty rare colour and I'm only aware of 2 other 740is in this colour in the UK. Here's a picture of the vehicle:
One of the things I've always wanted to do is a self-completed conversion to LPG, an opportunity to do so came up recently when I became aware of a BMW 540i being broken for spares on one of the forums I subscribe to. That car had recently had a Prins VSI 2.0 installation completed, but was to be scrapped due to terminal rust. I was able to purchase the core of the front end kit for a modest price, which crucially included the intake manifold with injectors already mounted and tapped - a major shortcut. The engine in the 540i is essentially identical to the 740i so my operating theory was essentially to transplant the intake manifold and complete the front end install around it.
Here's the IM on the bench, I need to swap around the petrol fuel rail but it's essentially ready to go straight on the car:
And installed on the block in the car (gas injector wiring is temporarily looped on the top of the manifold as it wasn't wired when I took the picture):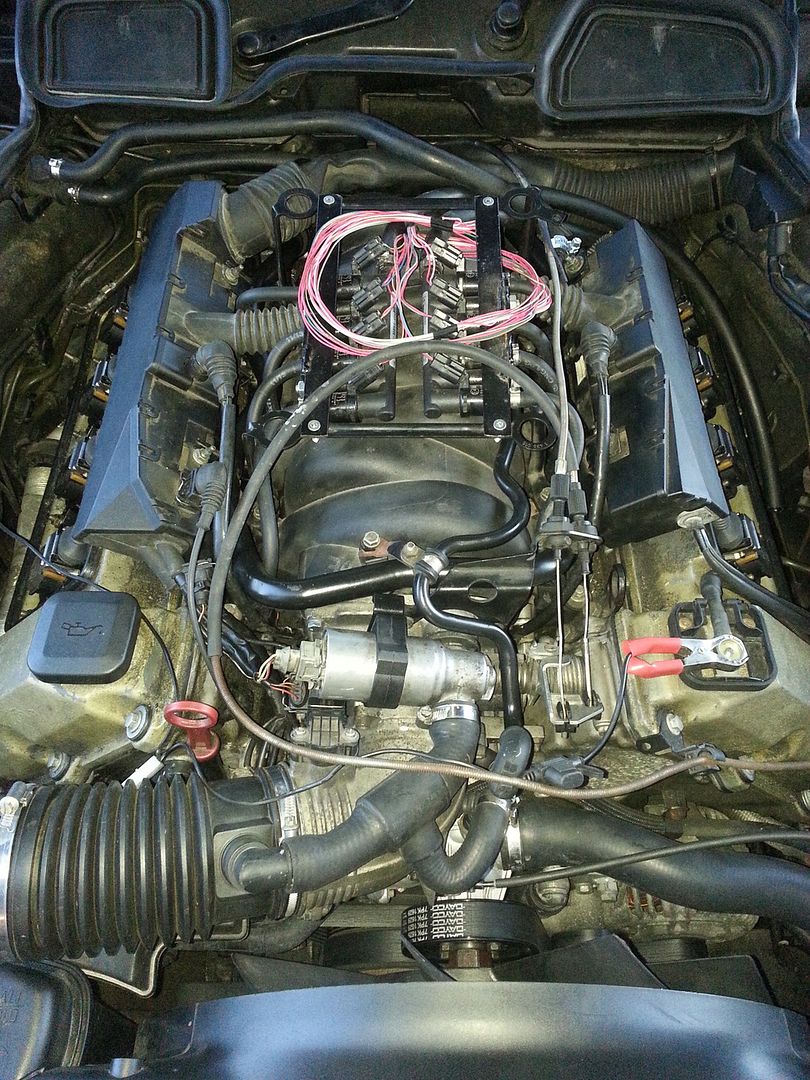 The injectors are Keihin KN9 73cc injectors - which I understand to be a sufficient flow rate for this 286bhp engine.
I've kept the old manifold in the loft as a spare.
I've been able to locate the gas ECU in the cage for the vehicles petrol and transmission ECUs, which is in the top right of the engine bay and is sealed and climate controlled. This should make the front end install quite neat, and it also means I can use the original wiring & insulation runs for the petrol injector interruption wiring and the rest of the Gas ecu ancillary wiring.
To protect wiring that has to exit the car's original insulation runs within the engine bay, I'm using shrink wrapping to protect the full length of the wire that's exposed ( it also gives a slightly more original look to the installation):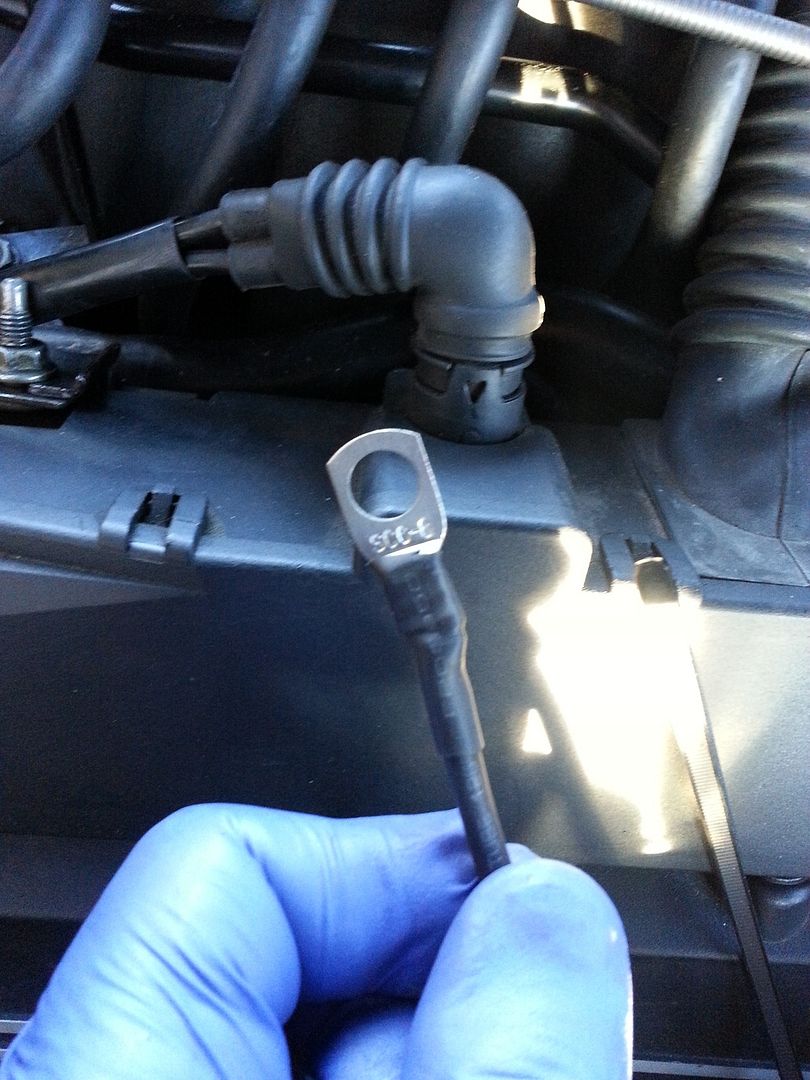 The vapouriser is located on the frame holding the PAS fluid reservoir & oil filter assembly. I've made a bracket that allows the reducer to sit low down just behind the NS light cluster: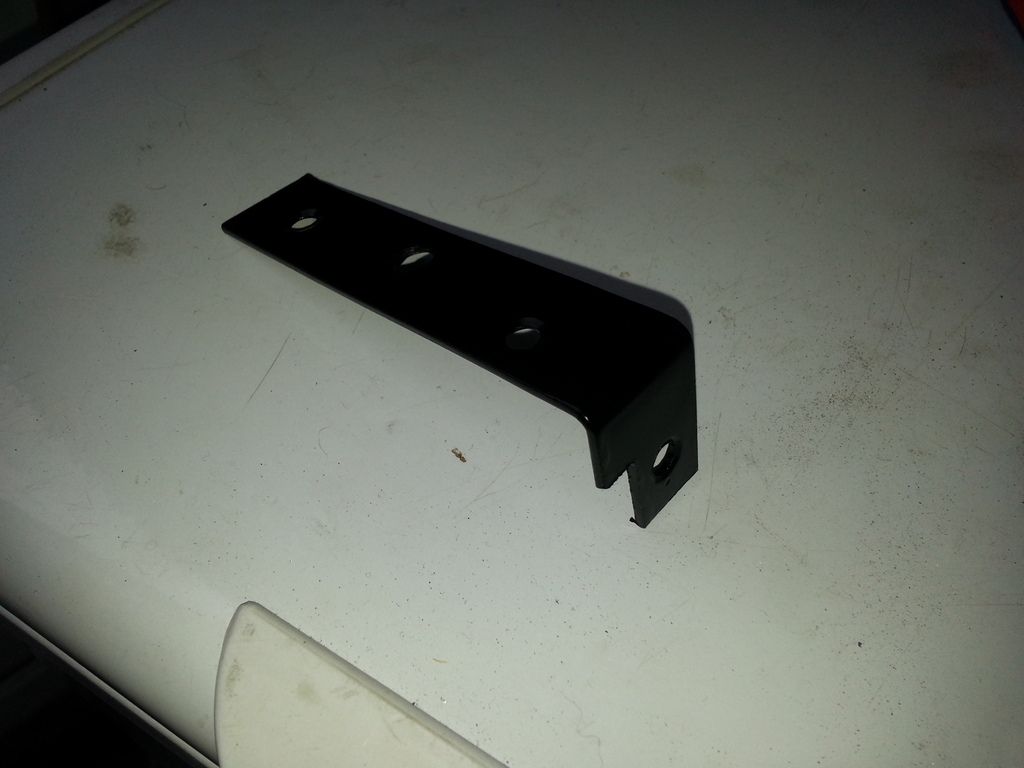 it's a B&Q corner bracket cut to size, holes enlarged and a notch cut out to suit the mounting point on the car. It permits this installation (please forgive the cable ties that are uncut - the installation is still in progress of course):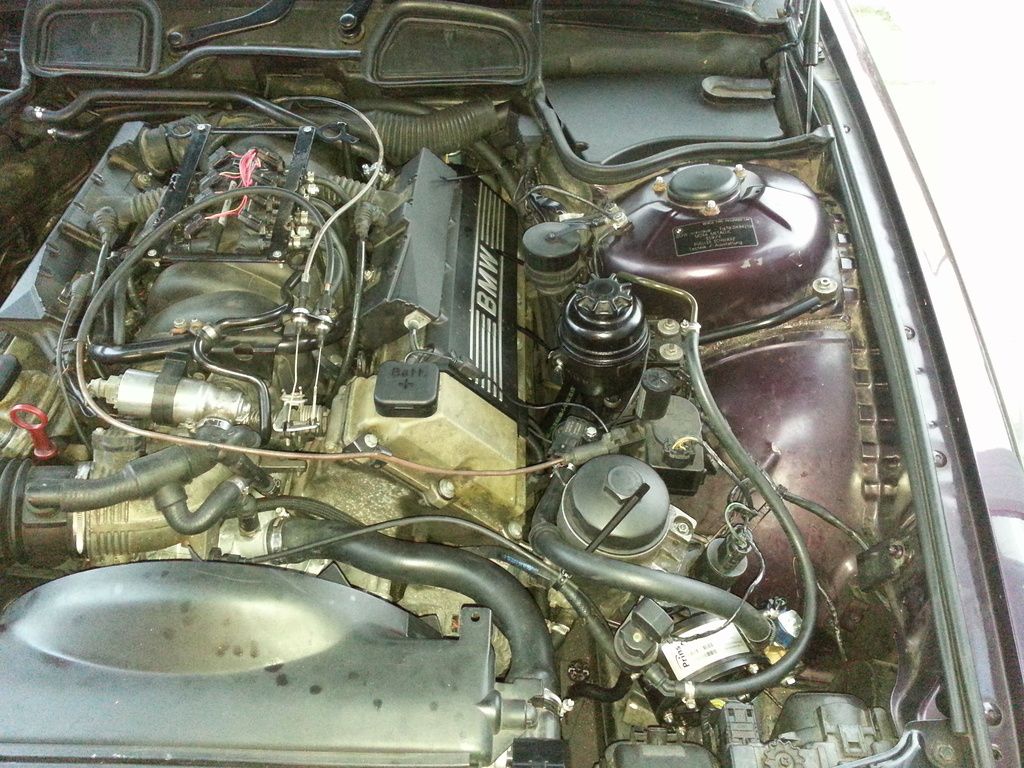 Closer focus on the vap: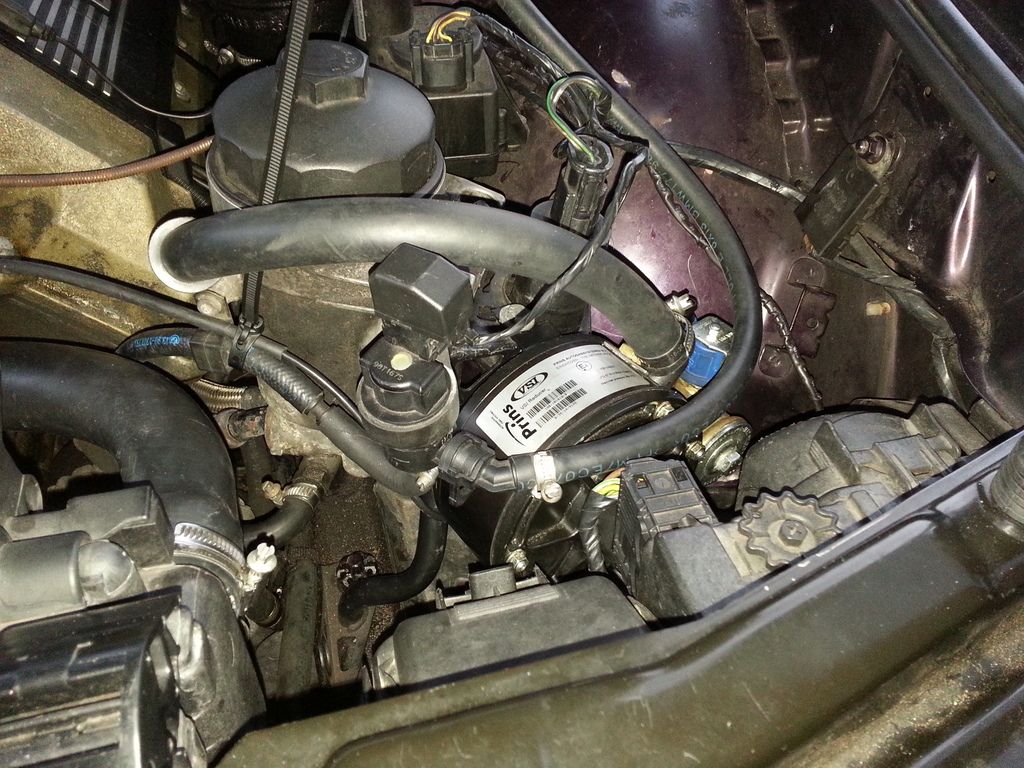 I want to protect the 16mm ID vapour outlet hose as it travels around the oil filter housing - for the moment the rubber spacer on the hose is a temporary solution until I can find some appropriate pipe 'armour' - if there's a better word. I'll post up about