LPGC wrote:
Slightly different subject - I might guess but still interested to ask in how you're plumbing 2 engines to one rad if that's what you're doing?

Simon
Simon , i have a small block ford moroso electric water pump ,, this has two legs pumping out water ,and one inlet. i swapped the front engines water manifold around so the output legs of the pump now connect to the two water manifolds on the blocks .water then comes out of the each engine ,and goes to its own mg metro turbo mk1 aluminium radiator , of which there are two ,mounted in the grill.
(i use these rads in the turbo mini i have ,time will tell if they are sufficient , i have a big range rover rad i can put in the tail if i need more cooling .)
when the water comes out of the two radiators , the two outlets join into one pipe ,that then goes back to the pump inlet .
my reducers are connected at the bottoms to the pipe flowing from the engines to the radiators front engine pipe feed the front reducer and back radiator pipe to the back reducer . the top connections form the reducers connect to the water pump inlet . effectively the reducers are in parallel with the radiators .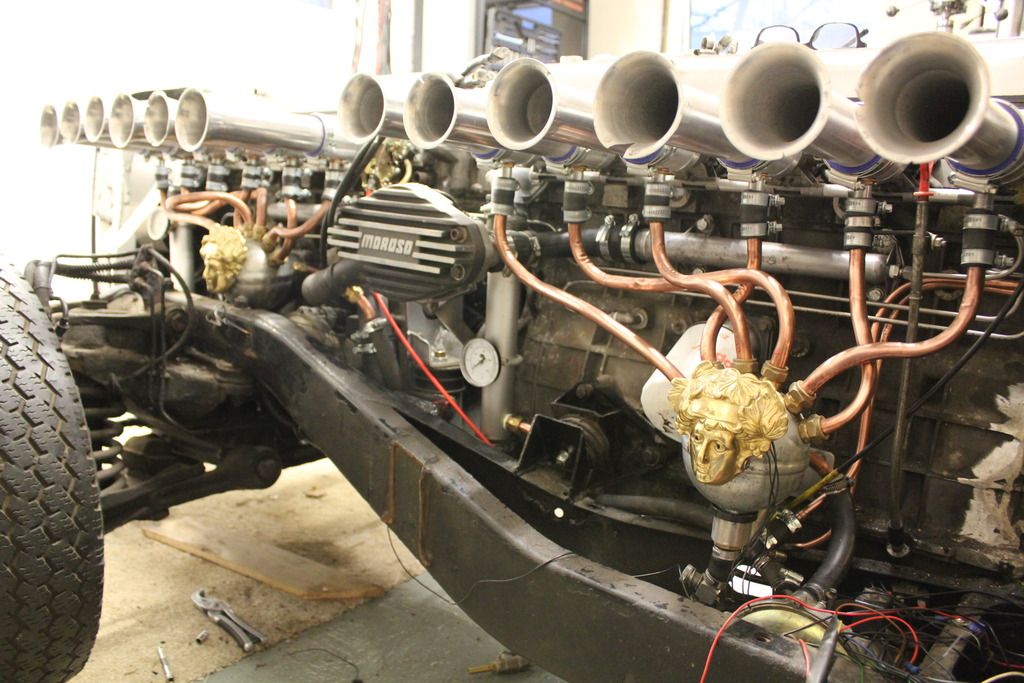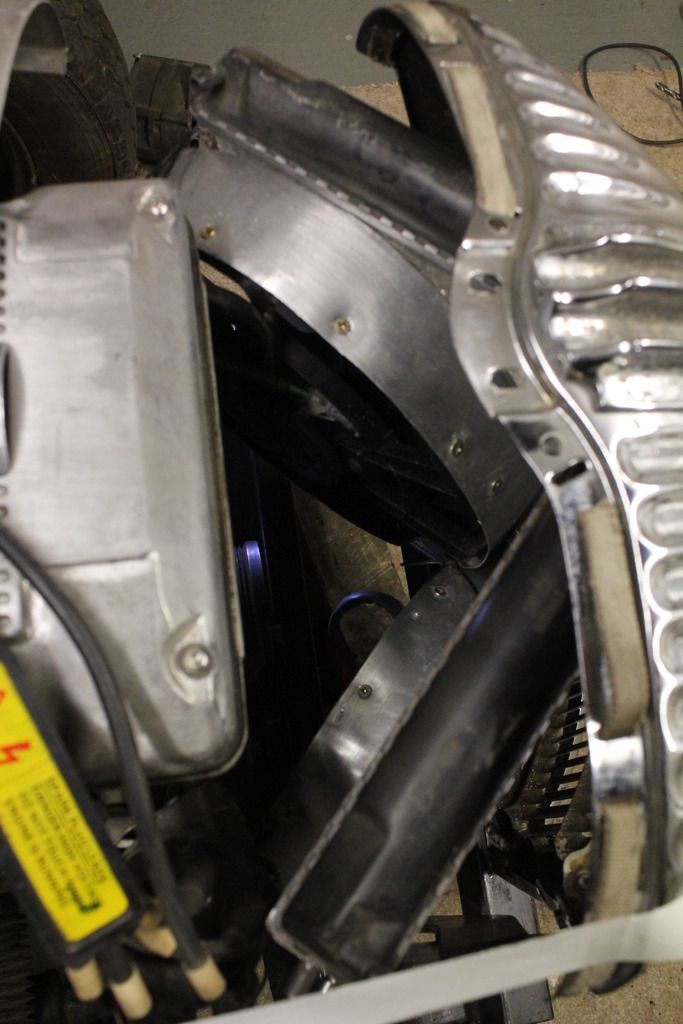 regards
robert