update :
fixed the cold starting by a) fitting a big powerful new battery .b) shimmed the injector coils so they could not move ,thus giving a bigger kick to the pintle inside .c)cranking then turning on the gas .
all been fine down to -5 so far.
new developments .
head gasket started allowing combustion gases into the waterway on number 1 when on boost .this got to the stage were it pushed the water into the header and starved the vap of heating ,so the thing froze and car stopped .
stripped ,and found the gasket pushed into the waterway on the screen side .fia gasket .
got a genuine payen ,and decided to re do the compression ratio for more economy ..after measuring it with the old fia gasket it was 9.77:1 ,so skimmed head on an old harrison mill ,and now at 10.14:1... will probably run lower boost .
chamber ,after 6 years looked like this ..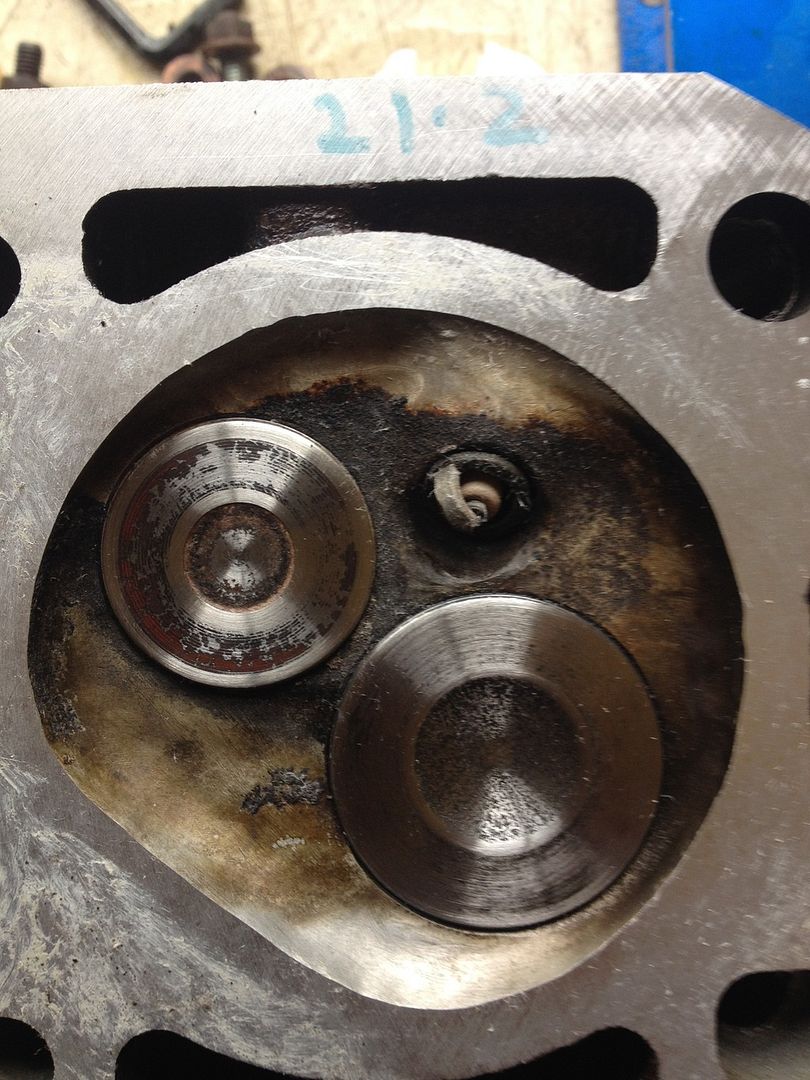 pretty clean, and the valves seated with only 30 seconds of grinding by hand ,no recession at all.
will be fitting a knock sensor ,with a visual tell tail this time.
lastly , a question ..i have the vap t pieced off the heater pipes ,the engine runs rich at first in cold weather ,and i wonder ,what's the general thinking about t piecing, compared to direct from the block to the vap then to the heater ,for a more direct instant heat up ? what do you do ?
im very excited to see what my higher cr does to economy and boost onset .
regards
robert